About Me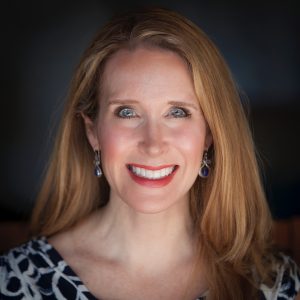 Sarah J. Tracy, Ph.D., is a researcher, professor, author, speaker, and consultant who focuses on fostering human flourishing and qualitative research design and assessment. Sarah's work helps people produce preferred outcomes in their organizations, tell persuasive stories, and better elucidate human experience so as to create interactional patterns that build sustainable relationships and organizational flourishing. 
Sarah has delivered over 75 keynotes and workshops worldwide for a variety of universities and organizations including Honeywell, Metropolitan Association of Business Executives, and City of Phoenix. Her work inspires communication that builds resilience in the face of organizational disruption and stress. Furthermore, Sarah regularly serves as a media resource—on topics such as workplace bullying, toxic positivity, and work-life balance—contributing to outlets such as National Public Radio, The Today Show, The Phoenix Business Journal, and The Arizona Republic.
Sarah is an expert in qualitative research methods—including research design, interviewing, focus groups, ethnography, data analysis and report writing. She is the founder of the YouTube channel Get Your Qual On, author of two books—Leading Organizations Through Transition and Qualitative Research Methods—and has published over 90 journal articles and book chapters. This research has been cited by other scholars more than 12,000 times and has garnered over 30 scholarly awards. She occasionally provides qualitative workshops and engages in qualitative consulting projects with organizations seeking to better understand and narrate their clients' and employees' experiences. 
Originally from Wisconsin, Sarah studied journalism at the University of Southern California (B.A., 1993) and then worked in a Los Angeles public relations firm serving socially responsible clients. She went on to earn an M.A. (1996) and Ph.D. (2000) from the University of Colorado-Boulder where she engaged in ethnographic research with front-line professionals. She has been a professor at Arizona State University since 2000 where she directs The Transformation Project and teaches courses in organizational communication, happiness, leadership, and research methods.
In her leisure time, Sarah loves to cook, practice yoga, travel with her family and friends, listen to audiobooks, and play frisbee with Lily dog.
Areas of expertise:
Qualitative Research Methods (Design, Conduct, Analysis, Reports)

Leadership
Happiness & Human flourishing
Organizational Transformation