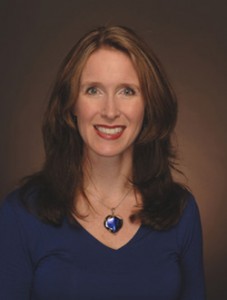 My name is Dr. Sarah J. Tracy (Ph.D., University of Colorado, 2000) and I am professor of organizational communication and qualitative research methodology in The Hugh Downs School of Human Communication at Arizona State University. I research emotion, communication, and identity in the workplace with particular expertise in qualitative research design, data collection, and analysis. Topics of focus include emotional labor, workplace bullying, burnout and work-life wellness. I have recently turned my  attention to compassion, generosity, flow, and engagement. A third party overview of my research is located here.
In am author of the book, Qualitative Research Methods: Collecting Evidence, Crafting Analysis, Communicating Impact and Co-Director of Co-Director of The Transformation Project , a consortium of faculty, graduate students and organizational members who work together to better understand, study and improve work-life well-being. My research has resulted in two books and over 60 monographs appearing in outlets such as Qualitative Inquiry, Qualitative Health Research,Management Communication Quarterly, Communication Monographs, Communication Theory, Journal of Management Studies, Human Communication Research, and Journal of Applied Communication Research.
Media stories related to this research are available at the  Project for Wellness and Work-Life.